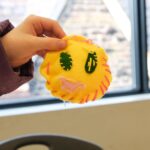 Hello Explorers!
With the days shortening and cooler weather upon us, we're turning our attentions to Fall Programming. This hasn't been an easy year for anyone – but we want to do everything we can to support our schools, communities, students and families. We know that a sense of normalcy and stability is what's most important right now – and we're here to provide that for you and your children.
With this in mind, we're proud to offer a range of options – from online programs and workshops, to backyard, park or in-home bubble-based camps, and more – we're here to support you, in any way needed. We have an exceptional team of talented, highly educated, experienced Instructors ready to work. We have been and will continue to take every possible health and safety precaution, while still delivering high quality, engaging and educational, child-driven programming.
Please, take a look at the suggestions for programming below and let us know what suits you – we can customize a solution specifically for you, your school, your family and your community.
Stay healthy – we hope to see you online or in person soon!
Liz, Randy and the Explore It! team.
Online Programs and Workshops:
• • •
School Based Programming:
Just as we have for so many years, we're very happy to offer Programming to children in JK through Grade 8. We can work with a school or parent-council member to create an exciting lineup of programming options suitable for all – and we're happy to run them online or – if your school is permitting visitors – in person. With options ranging from Culinary and Science, to Art and Crafts, Performing Arts, Yoga and even Film and Photography – we can do it all.
Connecting with peers and engaging in activities outside of the school day is so important to the development of young students – Explore It! programming is an excellent way to create these valuable opportunities for any community. Our programs are fun, educational, exciting and engaging – and always geared to the group.  Download our Virtual Programming Options for the Fall of 2020 to the right and contact us soon to book in for your school – we're here for anything you need!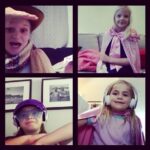 Explore It! Online Programming – Open to All!:
We know that not every school is ready to return to a full programming plan this fall. With this in mind, we will be offering a range of Explore It! Online Programming – which will be open to students anywhere in the city and beyond. We think this is a beautiful way to  highlight the opportunities of Online Programming – bringing together participants who may otherwise not have met – fostering friendships and exploring the community at large. Take a look at our schedule below and check back often – new programs will be added as we flow into Fall. Also – let us know if there's a program you're interested in — we can do it all!
Click on the programming schedule below for more information about the Fall Programming!
 Online Specialty Workshops:
In addition to full term – 6 to 8 week – programs, we will be offering Specialty Workshops this fall. Our Instructors are so talented – we want them to share their gifts! From Yoga to Cooking, Photography to Music and beyond, we will offer short, one- to two-session workshops in the evenings and on weekends – allowing participants to really dig deep into a subject area. Workshop listings can be found with the Program Schedule above – take a look! Want to book a private Workshop for just your child, your household or your neighbourhood "bubble"? No problem – contact us today and we'll make it happen!
Back-Yard or In-Home "Pod" Programming and Learning Support:
If you're looking for something a little more personal, our Instructors can come to you. We can run full programming, educational support or workshops – in your yard, a park nearby or in your home (with basic health and safety precautions for all). If you want to book programming on a recurring basis, we can match you with an Instructor that will be able to provide a variety of activities and support based on the needs of your child or children. Finding a way to make in-person connections right now is so transformative and important – if this is an area you need or want help with – we're here for you. Contact us today to find out more!
Solutions for You:
Need something tailored specifically to your situation? You're in luck – that's what we do. At Explore It!, we pride ourselves on delivering unique, customized programming to children and families in just about any situation. Contact us today to discuss your needs – we can't wait to support you this fall!
•  •  •