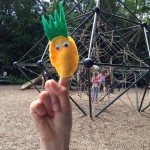 At Explore It! we're thrilled to be able to help with all your programming needs. It is our goal to enrich and encourage; allowing children to discover their passions and to explore their talents. With a repertoire that is always growing, we are confident we can find a class to suit any interest or need. Explore It! is a one-stop-shop for your school's co-curricular and enrichment programming. We provide our services to Public, Private and Separate schools and all of our programs are affordable, educational and fun!
Explore It! Instructor Standards Include:
Instructors who are at least 19 years of age and have clear and definite passions for the subject areas they teach – many are graduate students, certified teachers or professionals in their fields.
Comprehensive training for all Instructors several times each year (including age appropriate program planning, managing challenging behaviour and risk management).
Up to date, background and Vulnerable Sectors Checks for all Instructors.
Independent insurance coverage for $5,000,000
Explore It! Program Participants:
Are welcomed and made to feel safe and secure;
Are encouraged to have fun, to learn, to experience new things, and to be creative, co-operative and confident;
Develop a sense of independence, maturity, and leadership;
Understand the importance of teamwork; and
Are integrated into activities regardless of race, gender or culture.
We offer a variety of programs in many subject areas including:
Arts and Crafts
Culinary Arts
Dance, Movement and Yoga

Film, Photography and Animation
Gaming & Active Fun
General Knowledge

LEGO® Programs
Music & Performing Arts
Science and Technology
You can find out more by emailing us at info@exploreitall.ca or calling us at 416-417-0477
 Explore our 2018-19 Programming Options lists here!