---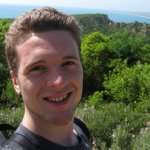 Gabriel Weekes
Gabriel's passion for exploration and discovery of all new things took him to Turkey, where he spent two years teaching English in Istanbul. While teaching middle and high school he worked on national education initiatives and global student-led competitions such as Destination Imagination. Arriving back in Toronto in 2018, Gabriel connected with the Explore It! team where he was able to combine his love of science, engineering, art, Harry Potter, Star Wars, and countless other elements of nerd love with his teaching experience into one glorious quest to find the best extracurricular class plan ever made.
---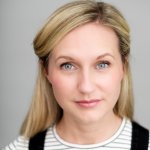 Kathryn Aiken
Kathryn hails from Northern Ireland and has moved to Toronto to seek her fame and fortune! Kathryn achieved her Master's Degree in Musical Theatre Performance from the Royal Conservatoire of Scotland and her first professional role was as a performer at Disneyland Resort, Paris. Since then, Kathryn has enjoyed performing across the UK, including the Wembley Arena (London) and Lyric Theatre (Belfast). Kathryn loves to see her students grow in confidence and ability, while having lots of fun at the same time! Some of Kathryn's other past times include- drinking too many cups of tea, singing along to all the parts in Hamilton the Musical, striving to cook the perfect curry and participating in her new favourite dance class- Beginner Beyonce!
---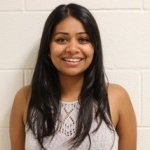 Shiyomi Joseph
Shiyomi has three passions in life: music, baking and teaching. Her goal is to be able to live out all three passions each and every day. Everything began from an early age with piano and violin lessons, to attending an Arts-based high school, which then led her to the University of Toronto, where she graduated with both a Bachelor of Music and Bachelor of Education. She has a wide set of teaching experiences ranging from high school band to special needs classrooms. She also has been an avid volunteer at Holland Bloorview Kids Rehabilitation Hospital. Her journey to Explore It! began after graduating and seeking out a teaching opportunity that allowed both herself and the students to be challenged, yet flourish and grow in their abilities. Since joining Explore It! she has taught many culinary programs and is curious as to what other subjects she will be sent to explore as she enjoys adapting to new situations and learning, in order to see smiles on her students' faces!
When Shiyomi is not teaching Explore It! programs, she is the Children's Director of Parkway Forest Church and a member of the Orpheus Choir of Toronto. You can also find her geeking out to Disney movies, searching for new foods to try, reading multiple books at a time and dreaming big.
---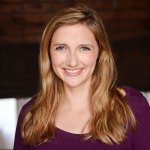 Sarah White
Sarah is a producer, actor and writer with a passion for bringing the arts to children and teens. She holds an honours bachelor of arts from the University of Toronto where she majored in political science. She was accepted into Humber College's post-graduate creative fiction program. For the past decade Sarah has been acting in films, television, and theatre as well as doing commercial voice work. While pursuing her acting career Sarah also began the theatre company Snowdrop Productions which specializes in plays about Canada from the turn of the century. She has been running drama programs for children since 2012 working with students ranging in age from 4 all the way up to 14. Explore It! has allowed her to do what she loves while also expanding her horizons and challenging her with new topics and classes to teach! Sarah is also an avid traveller, her favourite travelling memories include jumping off a 45ft cliff into the ocean in Jamaica, climbing up Old Man Storr on the Isle of Skye, and walking inside New Grange in Ireland.
---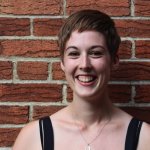 Rebecca Ballarin
Rebecca is a graduate of the University of Toronto and an independent theatre director, producer, and designer working in Toronto.
Learning is what Rebecca loves most about being an artist: Learning from colleagues, and learning through the research she does for each project she takes on. She is always seeking out workshops, conferences, podcasts, lectures and exhibits that will challenge her to explore other art forms and to think in new and different ways. When she isn't in rehearsals (or preparing for them) Rebecca loves to spend her time learning Italian, breaking a sweat at a Zumba class, relaxing with some watercolor painting, cooking up a delicious new meal, or traveling with family and friends.
Though most of her experience working with children has been teaching drama, she is really excited to bring her passion for exploration and discovery to the other subject areas she will dive into with her students this term. She hopes she can inspire and motivate them to keep learning and asking questions long after they finish school!
---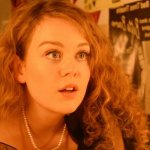 Bianca Heuvelmans
So this is Bianca- She's a passionate bilingual musical theatre performer and thrilled to be an instructor with the Explore It! team. She is a Randolph Academy for the Performing Arts graduate and has many years of experience in education/working with kids both in french and in english, which she hopes to continue for many years to come. Bianca believes in focus, discipline, learning from each other, having a laugh, and as Mrs. Frizzle would say; taking chances, making mistakes, and gettin' messy!
---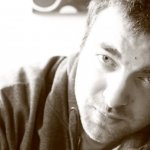 Aaron Alviano
Aaron is a visual artist with a B.A.,Hons. in Studio Arts from the University of Guelph. He currently resides in Toronto, where he produces art and teaches fine art (and many other) programs with Explore It! to children of all ages at schools throughout the GTA. Aaron is a veteran member of the Explore It! team and is highly appreciated for his positive attitude and ability to teach most any program. He's also a valuable asset in mentoring new instructors as they join the Explore It! team.
---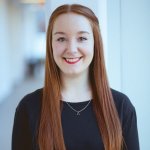 Katrina Grogan-Kalnuk
Katrina is a dancer, choreographer, educator, and food enthusiast hailing from a small town in Southern Manitoba. She moved to Toronto to pursue her BFA in Dance Performance at Ryerson, which she completed in 2017. While in her second year at Ryerson, Katrina produced her first full length physical theatre show with her company POPS Dance Co. and has gone on to produce her own and other's work across the GTA on many occasions. She grew up living in residence at Canada's Royal Winnipeg Ballet until the age of sixteen and is now thrilled to bring the joy of movement to children through teaching. Performing has taken her abroad to Greece, and most recently, across Northwestern Canada to bring contemporary dance to rural and remote communities. She is passionate about the healing power of art and making it accessible to all. Her movement practice led her to develop her own health and wellness support community, which empowers people to live their healthiest, happiest lives. This is her mission as a teacher as well; to give children the tools they need to stay curious, grow their confidence, and to have the chance to explore new things. Katrina is working on her Sports Nutrition Certification through Precision Nutrition and is passionate about making healthy food exciting for people of ALL ages. In her spare time, she enjoys getting out of the city for hikes and camping, curling up with a good book, practicing yoga, and cooking vegetarian delights!
---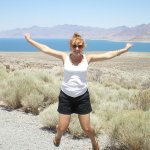 Maggie Koabel
Maggie Koabel is a dancer, choreographer and dance historian. She is a recent graduate of York University where she completed an Honours Double Major with a BFA in Dance and a BA in Religious Studies. Prior to attending York University, Maggie liked to think of herself as a ballerina, achieving her Advanced One in Cecchetti examinations and spending five seasons with the Greater Niagara Ballet Company in Niagara Falls, New York. Here she performed both as a soloist and a member of the company's corps de ballet, expanding her repertoire to include a wide variety of both classical and contemporary ballets. In more recent years Maggie has become interested in interdisciplinary and collaborative art performances. As a student she took every opportunity to choreograph and perform in extracurricular creations including All You Can Eatwhich premiered at the Winchester Street Theatre in collaboration with rock 'n' roll band Our History of Cowboys.Maggie believes in pushing the boundaries of dance and making movement more accessible to wider audiences and participants. In recent works she has asked dancers to build with and jump from milk crates piled on a stage (Things are Happening… 2010), and has attempted to suspend herself from a pillar at the Deleon White Gallery (A Woman's Work, 2010). Not to worry, both pieces required dancers to wear a helmet!
In her spare time, Maggie enjoys practicing yoga, cooking, baking, travelling and spending time with her family. Someday, she has plans of becoming a classroom teacher, but not just yet. Until then, Maggie is very excited to be an active part of the Explore It! community!
---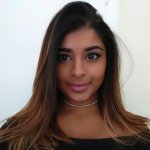 Tharaney Vimalan
Tharaney is completing her undergrad as an English major and a French minor at York University. She has had a love for art all throughout her high school years and it has inspired her to become an English major. How, you may ask: the close relation between the two and the history behind it all is what inspires her to apply the beauty in literature and art to daily life. She has done a teaching internship in Egypt, and drama, science, art classes in Toronto. She has also done French language immersion in Trois-Pistoles, Québec over the summer of 2016. Tharaney loves to learn new things constantly, enlightening herself to the world's diversity all while living and studying it. Which is why she loves to travel and explore all the world has to offer besides Toronto. Also why she encourages students to try new things rather than living a routinely childhood! It is because she has been forced into trying countless number of hobbies as a child that she can depict where her passion lies: shaping our future, our kids!
---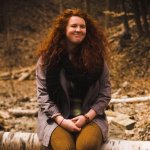 Gillian Murphy
Gillian has Bilingual degree in Drama Studies and Psychology from Glendon College, York University. While she was a student at Glendon she spent most of her time in the campus theatre designing productions, building sets, sewing costumes, and producing or directing shows. She is a trained actor, dancer, and singer but she's obsessed with all forms of creativity and how they can enhance education. When she's not working for Explore It! you will find her on her yoga mat or volunteering at the Mary Ward Centre for Truth and Justice at UofT.
---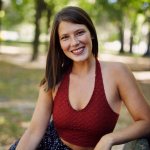 Hayley Stoddart
Hayley Stoddart's passion for dance started at a young age and has been a major part of her life for many years. Hayley received her Bachelors in Fine Arts in Contemporary Dance from Concordia University. She also completed the professional training program at The School of Toronto Dance Theatre. She has performed in many different cities including New York, Boston, Orlando, Florence, and Toronto. She has been involved in many art festivals and shows in Toronto and was fortunate enough to work with Cirque du Soleil for the Pan Am opening ceremonies. Hayley loves to share her passion for the arts through teaching children. She first discovered this while receiving pedagogy training from The School of Toronto Dance Theatre.
She loves to spark curiosity and creative movement. In her down time, Hayley enjoys reading, going to fitness classes, yoga, and spending time with family and friends.
---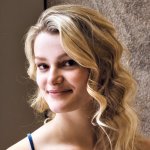 Renae Wolfesberger
Renae is a classical singer who recently finished up her undergrad at the University of Toronto with a Bachelors of Music in Performance. She has performed in churches and theatres within Toronto and the GTA as well as Rome, Italy in the summer of 2017. Her passion for singing stems from a lifetime of musical theatre in Toronto and her hometown, Uxbridge, Ontario, where she still returns every summer to music direct youth theatre. She is currently a part-time student at the University of Toronto in hopes of pursuing her Masters of Speech Language Pathology there.
As a child of two teachers, Renae is excited to continue the sharing of knowledge through more than just music. Her musical travels to Europe have led her to learn many fun life skills she is excited to share, including a pasta making class in Tuscany and MANY knitting lessons from her Grandmother and family in Germany. In her spare time, you can find Renae reading, kickboxing or coercing her friends and family into intensive board game nights!
---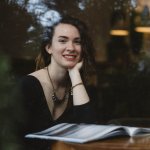 Jacqueline Melindy
Jacqueline Melindy grew up in Happy Valley-Goose Bay, Newfoundland and Labrador. She started dancing when she was 5 years old in the styles of ballet, modern, tap, and jazz. She started teaching dance to children while she was in high school and loved it. She went on to teach performance arts and visual arts to children at summer camps, and at dance studios. Jacqueline has a degree in dance from York University. While attending York University she took a breakdance class and loved it. She went on to participate in the Toronto B-girl Movement, perform as part of Open Art Surgery (2017), at the Kuumba festival (2016), and DANCE WITH ME conference (2017). Jacqueline has also participated in several breaking battles in Toronto and Montreal. Jacqueline has a Community Arts practice certificate and her Masters in Fashion. She writes on numerous topics, including B-girls in Toronto and Canadian celebrity fashion collections. Jacqueline has spoken at Back to Back: Popular Culture and Dance Research Symposium (2016), and Canadian Music Society Annual Conference (2017).
---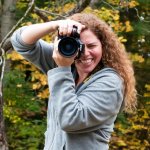 Georgia Kirkos
A Professional Freelance Photographer
Loves to teach: Photography, Photo Editor and Lego Animation!
Georgia Kirkos has been a professional photographer for over fifteen years, working in various aspects of the field. As a photographer, Georgia shoots in various styles for a wide range of clients. She is comfortable with both portraiture and photojournalistic modes, adapting her work to the needs of the client. These clients, both corporate and private, include: Rogers Cable, Molson Coors, Scotiabank, CHUM Radio, Toyota, the Nuremberg Opera House, Skazmos Theatre, Gaiety Magazine, and Mansfield Press. She has been entrusted with shooting luminaries in various fields, including President George W. Bush, premier dancer Rex Harrington, singer Jann Arden, writers Robert Munsch and Wayson Choy, political activists Kevin Bourassa and Joe Varnell (the Canadian couple behind the world's first legal gay marriage), and Interior Designer Brian Gluckstein. Georgia also worked as the studio manager of Reportage Photography, Canada's first documentary photo studio, which holds the largest archive of weddings shot in a photojournalistic style. In this position, she gained experience in the business aspect of the field, managing major photo shoots and a team of twenty photographers.
Georgia is excited about moving into the next chapter of her career as a photography instructor.
---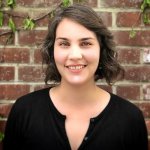 Teresa Mahon
Teresa has a Bachelor of Education and an Honours Bachelor of Arts in History and English from the University of Toronto. She has held various posts in childcare and education, ranging from au pair (in London, England) to full time Grade 1 & 2 teacher, but for the last few years has focused primarily on her work as a professional singer. She can be heard singing regularly in and around Toronto with The Elora Singers, Aspirare Vocal Collective, the Toronto Oratory Choir, the Toronto Mendelssohn Choir, and the Tallis Choir, and has appeared with such groups as the Toronto Consort and the Theatre of Early Music. She has recorded albums with various choirs, including the Elora Singers' The Wonder of Christmas (featured soloist), and toured within North America and Europe.
Teresa is delighted to have found the perfect opportunity to work with children again and to cultivate her teaching skills through Explore It!
---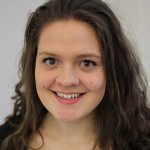 Eva Peringer
Eva has been craft fanatic all her life. Eva made her stage debut at the age of five as Gertie Pye in a summer camp production of Anne of Green Gables, and her life has not been the same since! Between age fine and now, Eva has worked exclusively with kids in the arts, as well as perusing her studies in theatre. Eva is a proud graduate of the Ryerson Theatre School with a degree in Performance Acting. As well she has had small businesses including jewelry design (age 10-13), and currently paper arts which she sells online. She loves kids and all things creative, so is delighted to be working with Explore It!
---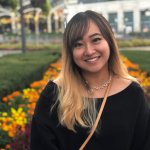 Joey Lau
Joey is a multidisciplinary artist who is passionate about working with youth and arts education! Joey studied theatre production at the Ryerson School of Performance where she specialized in stage management and scenic art, while completing minors in acting/dance and business. On the side Joey illustrates for children's books, enjoys practicing typography and taking photos of her yorkie - "phodography". Recently Joey had the honour of being a design educator with the Canadian Opera Company in their Summer Opera Camps programs and she is excited to continue educating youth through all sorts of art forms with Explore It!
---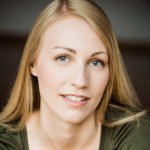 Chelsea Woolley
Chelsea Woolley is a playwright and educator. She is a graduate from The National Theatre School of Canada and The University of Lethbridge. Her work has been seen in Alberta, British Columbia, Quebec, Ontario and the Maritimes. It has been the recipient of several provincial and national playwriting awards. In 2016, Chelsea attended the Banff Playwright's Colony, and in 2017, she was selected to take part in the National New Play Network's MFA Playwright's Workshop at the Kennedy Centre, in Washington DC. As a certified teacher, Chelsea has taught theatre, history, English, politics, (and even math) in schools, as well as directed a school musical. Chelsea's play for young people, The Mountain is touring with Geordie Productions.
---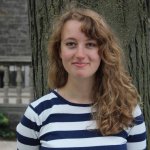 Mirka Loiselle
Mirka is a graduate of the University of Toronto, where she received her BA in Philosophy. For many years she has been working with children in a variety of settings, including as a babysitter, swimming instructor, camp counselor, and tutor. Most recently she had the pleasure of traveling to Italy where she taught English as a Foreign Language through play and performance. She is interested in alternative methods of education, including Arts Education and Outdoor Education, and is passionate about fostering confidence and personal growth in the kids that she works with. When she isn't teaching with Explore It!, Mirka works as a theatre producer, arts administrator, and illustrator.