---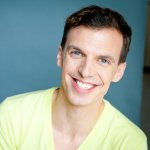 Mitch Wedgewood
Mitch Wedgewood hails from the eternally frozen tundra that is small town Manitoba. Growing up, Mitch was a band geek through and through, developing a strong bond with the French horn. This bond led him through 2 Bachelors' degrees from Brandon University, in Instrumental Music and Education. Over the years he made room in his heart for song and soon flourished a love of musical theatre. This love led him 2,399 kilometers east, to the city of Toronto, where he studied at the Randolph Academy for the Performing Arts.
Mitch now balances between being a performer and an educator. He has performed with the St. Lawrence Shakespeare Festival, Hart House, Solar Stage, and Trinity College to name a few. Mitch currently teaches choir with Sistema Toronto and has an innumerable number of tutoring students, working with both Math Guru and Tutoring Alliance.
Mitch's favourite colour is yellow, he is smiling about 99% of the time, he loves to play board games, he is a self-pronounced Hufflepuff, loves to read, and fills life with as many other nerdy pursuits as possible. He has a strong passion for the arts and is most happy when he can be passing on that passion to a new generation!
---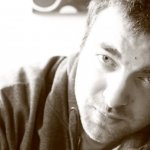 Aaron Alviano
Aaron is a visual artist with a B.A.,Hons. in Studio Arts from the University of Guelph. He currently resides in Toronto, where he produces art and teaches fine art (and many other) programs with Explore It! to children of all ages at schools throughout the GTA. Aaron is a veteran member of the Explore It! team and is highly appreciated for his positive attitude and ability to teach most any program. He's also a valuable asset in mentoring new instructors as they join the Explore It! team.
---
Heather Pettigrew
A Professional Marine Educator with a B.A. in Biology from the University of Western Ontario
Loves to teach: Duct Tape Art, Rainbow Loom, Sports and ANYTHING Science related!
Heather has lots of energy and enthusiasm especially when it comes to science and the environment! She graduated from the University of Western Ontario with a B.A., Hons. in biology and has lots of experience that has taken her across the country teaching engineering and environmental science to children. She especially loves LEGO building and Jr. Science but is also very active! Heather loves to play and coach soccer, yoga, and anything that involves movement! She loves getting children excited and happy about what they are doing, and is herself excited to be a member of the Explore It! team.
---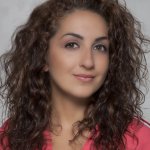 Golnesa Amani
Golnesa Amani is a graduate from the University of Toronto; earning her MA in French Linguistics. For recreation, she takes classical ballet lessons and practices yoga. In the past, she has worked as a youth recreational dance instructor for the City of Markham, a French teacher with the York Catholic District School Board and a private French tutor. In May 2013 and 2014, the Iranian Heritage Committee invited Golnesa to perform classical and traditional dance works and host educational workshops at the Royal Ontario Museum. Golnesa has enjoyed teaching a variety of subjects over the past years with Explore It! Her teaching mantra is, "Leadership is enabling the full potential in others."
---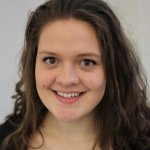 Eva Peringer
Eva has been craft fanatic all her life.
Eva made her stage debut at the age of five as Gertie Pye in a summer camp production of Anne of Green Gables, and her life has not been the same since! Between age five and now, Eva has worked exclusively with kids in the arts, as well as perusing her studies in theatre. Eva is a proud graduate of the Ryerson Theatre School with a degree in Performance Acting. As well she has had small businesses including jewelry design (age 10-13), and currently paper arts which she sells online. She loves kids and all things creative, so is delighted to be working with Explore It!
---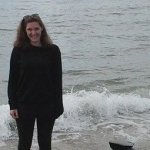 Chelsea Dab Hilke
Chelsea is a trained and experienced theatre-maker and has worked and lived in Montreal, New York City, and Toronto. She is delighted to call Toronto her home for the last 5 years and is always in awe of the beauty, creativity, and energy this city has. Chelsea has been working as a stage director since graduating from the University of Toronto with a specialist in Drama in 2011, and is constantly looking for innovative and exciting ways to create and collaborate with other artists. Working with Explore It! has been an extremely enlightening experience and has changed Chelsea's approach to her own work exponentially. She appreciates the opportunity to work with young students and continues to learn so much from them - their creativity, imagination, and honesty is unparalleled.
In her free time, Chelsea can be found cycling around Toronto, reading in her garden, attempting to grow vegetables, and travelling the world.
---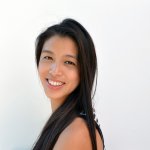 Juliette Louie
Juliette fast tracked her Employment Relations degree at the University of Toronto in 3 years-time. Her true passion lies in performing arts as she is pursuing an acting career in Toronto. She was a professional dancer in Hong Kong and has taught Hip Hop & Jazz to young adults. During her time here, she has MCed and hosted celebrity events, worked as an event coordinator and choreographed Unionville High School's annual musical in 2011. She plays competitive volleyball, hits the gym frequently and makes home-cooked meals everyday. Her experience with children started when she was teaching Sunday school and working as a teaching assistant at an elementary school in Hong Kong. Juliette loves taking care of kids, and now, as a programs instructor at Explore It Inc!, she is able to continue demonstrating her teaching and leadership abilities to the future generation.
---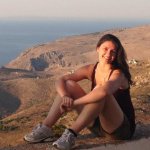 Laura Hayes
Laura is a performer, producer and writer in Toronto. Originally from Kitchener Waterloo, Laura has loved leading children and teenagers in the arts for over 5 years. In the summer, she as an avid climber, cliff jumper and kayaker. In the winter, she is an avid sleeper and TV watcher. She is a graduate from the Ryerson Theatre School. At her time there she particularly focused on Shakespeare, period pieces, play writing, and the creative process. Her first one act play Bound to the Rocks premiered at the New Voices Festival in 2016 and is currently still in development. She also just finished producing a play with emerGECnce theatre. Laura believes that educating children about the arts is a necessity and that all kids should get the opportunities to explore the arts like she did growing up! Her favourite classes to teach include Dance, Cooking, Theatre and Adventure at Hogwarts.
---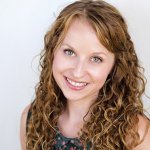 Hayley Carr
Hayley is an actor, theatre performer and yogi. She Graduated from the Canadian College of Performing Arts on Vancouver Island. She has been performing her whole life and has worked for many theatre companies including the Chemainus Theatre Festival, Arts Club Theatre, Gateway Theatre and Western Canada Theatre. Hayley has been teaching for over ten years, she has taught drama, creative movement, and musical theatre in Vancouver and Toronto. She also co-created and performed in many children's shows and has a passion for spreading her love of theatre and storytelling to kids of all ages. She is also recently completed her yoga teachers training at the Yoga Sanctuary and is a certified yoga instructor. Hayley is overjoyed to be part of the amazingly diverse Explore it! family and looks forward to teaching and learning from all of her students.
---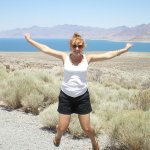 Maggie Koabel
Maggie Koabel is a dancer, choreographer and dance historian. She is a recent graduate of York University where she completed an Honours Double Major with a BFA in Dance and a BA in Religious Studies. Prior to attending York University, Maggie liked to think of herself as a ballerina, achieving her Advanced One in Cecchetti examinations and spending five seasons with the Greater Niagara Ballet Company in Niagara Falls, New York. Here she performed both as a soloist and a member of the company's corps de ballet, expanding her repertoire to include a wide variety of both classical and contemporary ballets. In more recent years Maggie has become interested in interdisciplinary and collaborative art performances. As a student she took every opportunity to choreograph and perform in extracurricular creations including All You Can Eatwhich premiered at the Winchester Street Theatre in collaboration with rock 'n' roll band Our History of Cowboys.Maggie believes in pushing the boundaries of dance and making movement more accessible to wider audiences and participants. In recent works she has asked dancers to build with and jump from milk crates piled on a stage (Things are Happening… 2010), and has attempted to suspend herself from a pillar at the Deleon White Gallery (A Woman's Work, 2010). Not to worry, both pieces required dancers to wear a helmet!
In her spare time, Maggie enjoys practicing yoga, cooking, baking, travelling and spending time with her family. Someday, she has plans of becoming a classroom teacher, but not just yet. Until then, Maggie is very excited to be an active part of the Explore It! community!
---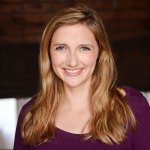 Sarah White
Sarah is a producer, actor and writer with a passion for bringing the arts to children and teens. She holds an honours bachelor of arts from the University of Toronto where she majored in political science. She was recently accepted into Humber College's post-graduate creative fiction program and will start the program this spring. For the past decade Sarah has been acting in films, television, and theatre as well as doing commercial voice work. While pursuing her acting career Sarah also began the theatre company Snowdrop Productions which specializes in plays about Canada from the turn of the century. She has been running drama programs for children since 2012 working with students ranging in age from 4 all the way up to 14. Explore It! has allowed her to do what she loves while also expanding her horizons and challenging her with new topics and classes to teach! Sarah is also an avid traveller, her favourite travelling memories include jumping off a 45ft cliff into the ocean in Jamaica, climbing up Old Man Storr on the Isle of Skye, and walking inside New Grange in Ireland.
---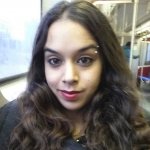 Jessica Fountain
Jessica is completing her bachelor of fine arts, majoring in performance production, with a minor in child and youth counselling. She has always had a passion for working with children and completed her undergraduate thesis, an arts based curriculum for a summer camp, just last year. In the fall she is planning to attend George Brown's early childhood education, fast track program.
Jessica has over 10 years' experience in private and family childcare, as well as experience working in various afterschool programs, pre-school enrichment and daycare environments.
Outside of her major interests, Jessica has taken French classes, vocal classes, fitness classes, cooking, and standard first aid/CPR. She believes that it is impossible to teach anything without learning something, and is extremely excited to be a part of the Explore it! team this term!
---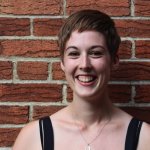 Rebecca Ballarin
Rebecca is a recent graduate of the University of Toronto and an independent theatre director, producer, and designer working in Toronto.
Learning is what Rebecca loves most about being an artist: Learning from colleagues, and learning through the research she does for each project she takes on. She is always seeking out workshops, conferences, podcasts, lectures and exhibits that will challenge her to explore other art forms and to think in new and different ways. When she isn't in rehearsals (or preparing for them) Rebecca loves to spend her time learning Italian, breaking a sweat at a Zumba class, relaxing with some watercolor painting, cooking up a delicious new meal, or traveling with family and friends.
Though most of her experience working with children has been teaching drama, she is really excited to bring her passion for exploration and discovery to the other subject areas she will dive into with her students this term. She hopes she can inspire and motivate them to keep learning and asking questions long after they finish school!
---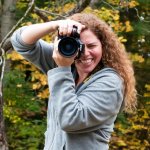 Georgia Kirkos
A Professional Freelance Photographer
Loves to teach: Photography, Photo Editor and Lego Animation!
Georgia Kirkos has been a professional photographer for over fifteen years, working in various aspects of the field. As a photographer, Georgia shoots in various styles for a wide range of clients. She is comfortable with both portraiture and photojournalistic modes, adapting her work to the needs of the client. These clients, both corporate and private, include: Rogers Cable, Molson Coors, Scotiabank, CHUM Radio, Toyota, the Nuremberg Opera House, Skazmos Theatre, Gaiety Magazine, and Mansfield Press. She has been entrusted with shooting luminaries in various fields, including President George W. Bush, premier dancer Rex Harrington, singer Jann Arden, writers Robert Munsch and Wayson Choy, political activists Kevin Bourassa and Joe Varnell (the Canadian couple behind the world's first legal gay marriage), and Interior Designer Brian Gluckstein. Georgia also worked as the studio manager of Reportage Photography, Canada's first documentary photo studio, which holds the largest archive of weddings shot in a photojournalistic style. In this position, she gained experience in the business aspect of the field, managing major photo shoots and a team of twenty photographers.
Georgia is excited about moving into the next chapter of her career as a photography instructor.
---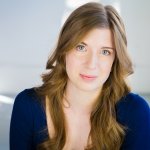 Sarah Bransfield
Sarah is a performer and educator with a flair for comedy and playing the didgeridoo. She is a graduate of Randolph Academy for the Performing Arts, where she studied theatre. She loves to play, laugh, and explore with others! When there is an opportunity to dig into a new project, she is there! Sarah has toured all over Ontario, educating and entertaining through performing in fairy tale shows in elementary schools. When she is not working with students, you can find her reading a good book, taking improvisation classes, or writing a story. Sarah also enjoys exploring a wide range of dance styles. Sarah is excited to be working as an Explore It! instructor and sharing her love of learning.
---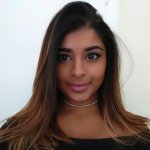 Tharaney Vimalan
Tharaney is completing her undergrad as an English major and a French minor at York University. She has had a love for art all throughout her high school years and it has inspired her to become an English major. How, you may ask: the close relation between the two and the history behind it all is what inspires her to apply the beauty in literature and art to daily life. She has done a teaching internship in Egypt, and drama, science, art classes in Toronto. She has also done French language immersion in Trois-Pistoles, Québec over the summer of 2016. Tharaney loves to learn new things constantly, enlightening herself to the world's diversity all while living and studying it. Which is why she loves to travel and explore all the world has to offer besides Toronto. Also why she encourages students to try new things rather than living a routinely childhood! It is because she has been forced into trying countless number of hobbies as a child that she can depict where her passion lies: shaping our future, our kids!
---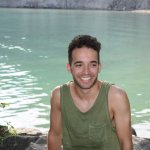 Youness Robert-Tahiri
Youness is a comedian from Brampton, Ontario. He graduated from theatre school in New York City at the Neighborhood Playhouse School of the Theatre. Afterwards, he performed in professional plays, touring to schools all across Ontario. He then studied comedic improvisation at Upright Citizens Brigade (NYC) and, Bad Dog Comedy Theatre. He is currently studying Clown at The Second City Training Centre. He is always looking to immerse himself in anything and, everything comedy-related. He loves to channel his inner-child and, ability to play, in any program that he instructs with Explore It! Inc.. He is excited to be a member of this very fun team!
---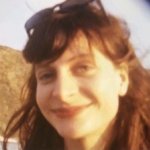 Gina Brintnell
Gina J. Brintnell continuing goal is to find a balance in life as an artist, arts instructor, academic and administrator. She holds an M.A. from the University of Toronto in Drama, Theory and Performance, as well as a B.A. in Theatre Studies from York University. Her experiences include several plays, improv teams, a summer at the Kids Company at the Thousand Island Playhouse, as well as arts programs with the talented kids from Extend-A-Family Kingston.
Gina hopes to purse a further education in drama therapy to facilitate confidence building and as an expressive and emotional outlet. She quickly caught on that young people are much brighter than what most give them credit for, and that only good things can happen when their instincts and intelligence are trusted! She has learnt an immense amount from those less than half her age!
---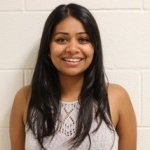 Shiyomi Joseph
Shiyomi has three passions in life: music, baking and teaching. Her goal is to be able to live out all three passions each and every day. Everything began from an early age with piano and violin lessons, to attending an Arts-based high school, which then led her to the University of Toronto, where she graduated with both a Bachelor of Music and Bachelor of Education. She has a wide set of teaching experiences ranging from high school band to special needs classrooms. She also has been an avid volunteer at Holland Bloorview Kids Rehabilitation Hospital. Her journey to Explore It! began after graduating and seeking out a teaching opportunity that allowed both herself and the students to be challenged, yet flourish and grow in their abilities. Since joining Explore It! she has taught many culinary programs and is curious as to what other subjects she will be sent to explore as she enjoys adapting to new situations and learning, in order to see smiles on her students' faces!
When Shiyomi is not teaching Explore It! programs, she is the Children's Director of Parkway Forest Church and a member of the Orpheus Choir of Toronto. You can also find her geeking out to Disney movies, searching for new foods to try, reading multiple books at a time and dreaming big.
---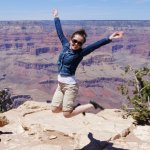 Anna Labounskaia
Anna has received an undergraduate in Criminology and English from the University of Toronto, before enrolling in Teacher's College at York University. She has a passion for learning herself as well as teaching others in subjects such as politics, law, and history! As well, she has a passion for travelling, and wishes to combine her two interests in the future by teaching abroad! In her spare time, she loves reading books, visiting museums, exploring nature, and playing tennis! She has recently joined the team at Explore It! but is greatly enjoying working for the company, and cannot wait for the programs to come! Anna loves working with young learners and expanding their knowledge on a range of subjects, including how to play chess, LEGO, how to cook, etc. Her teaching philosophy is that, not only do students learn from teachers, but teachers too have something to learn from their students!
---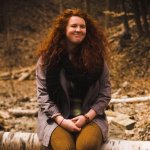 Gillian Murphy
Gillian has Bilingual degree in Drama Studies and Psychology from Glendon College, York University. While she was a student at Glendon she spent most of her time in the campus theatre designing productions, building sets, sewing costumes, and producing or directing shows. She is a trained actor, dancer, and singer but she's obsessed with all forms of creativity and how they can enhance education. When she's not working for Explore It! you will find her on her yoga mat or volunteering at the Mary Ward Centre for Truth and Justice at UofT.