Explore It! Programming
---
We're thrilled to be joining the Northlea community for the 2023 Fall term. Let's explore together!
We will be offering engaging, in-person programming, at lunch, starting in October. We have an exceptional team of talented, experienced instructors ready to explore with all participants.
Contact us any time with comments, questions or suggestions. We're here for you!
---
---
---
Wednesdays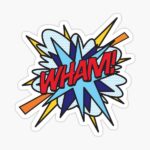 Comic Book Creators
Grade 3 – 6
Cartooning is a skill for the ages: It all started with Mickey Mouse on his steamboat, developed into classics like Garfield or Calvin & Hobbes, and continues with favourites such as Phineas & Ferb. In Tooned!, students will explore the fundamentals of character development, cartoon drawing and creating comic and flip books. They might even use stop-motion animation to watch their characters come to life right before their eyes! Will you create the next Scooby and Shaggy or Spongebob and Squidward? Find out, in Tooned!
Canada Safety Council: Babysitting Certificate
Grade 6 – 8 (9 Weeks)
Are you ready to take on the responsibility of becoming a babysitter? Students of this course must be at least 12 years old or turning 12 within the calendar year. The program enables the students to demonstrate their capabilities and maturity by completing the course under the responsible direction of the instructor. Students must attend all sessions and establish a passing grade of 75 percent on the final examination in order to receive their certificate.
Course content includes:
Becoming a successful babysitter
Caring for children from three months to school-aged
The behaviour and misbehaviour of children
Handling Emergencies
Caring for a sick or injured child
Prevention and basic First Aid
NOTE: In order to complete the certification, participants will be required to attend all sessions and receive a passing grade on a test covering the materials. The test will be held during the last session of the term and make-up opportunities (if requested) will be at the discretion of an Explore It! company director.
Fridays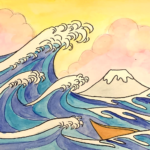 Art-Rageous Creations Club
Grade 1 – 4
In this imaginative program, we'll make learning about art fun! Through the introduction and exploration of some of the world's great artists, we'll learn about and then try out the techniques that lie behind their greatest works. Take your pencil for a walk in the spirit of Paul Klee, experiment with colour like Joan Miro, or explore lines in the style of Gustav Klimt. Join us this term and we'll draw, paint and print together!
Stage Theatrics Drama Club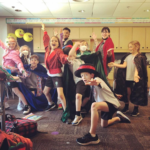 Grade 1 – 4
Hop on board to challenge your improvisation skills in this drama-based improv class! We will learn various dramatic and improv games that teach the basics of dramatic delivery, writing, comedy and self expression. From character development to plot – we'll do it all — and then we'll perform for our friends! Through teamwork and independent practice, students will hone their performance skills, all while having a ton of fun. Grab your friends and get creative – it's time to join our Theatre Troupe!
---
---