Hello Explorers!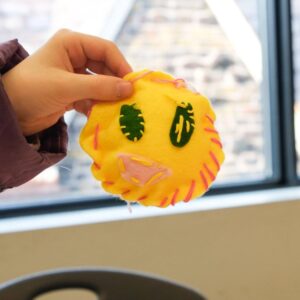 Explore It! Inc. is a provider of co-curricular and enrichment programming for children in pre-school through grade eight. We offer lunch and after-school classes, as well as camps and workshops. Explore It! is a one-stop-shop for your school's co-curricular and enrichment programming.
Our programming runs on a term-by-term basis with seven to thirteen-week terms in each of the fall, winter and spring seasons. Classes are typically one-hour in duration and are lead by qualified and committed instructors. We are happy to manage all aspects of registration and programming, making the whole process as easy and as seamless as possible; for parents, teachers and students. All of our programs are affordable, educational and fun!
We're proud to be returning for more in-school programming in 2023/24. We have an exceptional team of talented, highly educated, experienced Instructors ready to work. We have been and will continue to take every possible health and safety precaution, while still delivering the high quality, engaging and educational, child-driven programming you've come to know and expect from us.
Please, take a look at the suggestions for programming to the right and contact us to customize a solution for your school, your family and your community.
Liz, Randy and the Explore It! team. [email]
• • •