Elizabeth Hamilton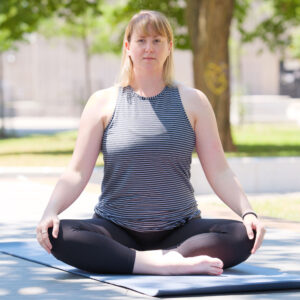 Hi! I'm Liz.
I studied Fine Arts: Dance and Kinesiology at York University and then attended chef school to explore my love of the culinary arts. I became a Personal Trainer and certified Personal Chef and thoroughly enjoyed my work — affecting lives for the better on a daily basis. Throughout my early career I was fortunate to have many opportunities to explore and work with children – something that provided me with endless joy and lead me to seek out a life in teaching and education.
With the help of my partner Randy, Explore It! was born!
I studied Early Childhood Education at George Brown College to better prepare myself for the demands of this company as it grew, and I love incorporating the E.C.E. core values into everything we do. Whether I am getting kids active, seeing them discover their interests, or encouraging them to pursue their talents, I have found that children have an incredible capacity to learn; and can often teach me a thing or two! I love my job – and my passions soar when producing our main-stage musical theatre productions every year in schools around the city. I study from the best in New York City every year to bring the highest level of skill possible to our young performers. There's nothing as amazing as a musical!
To deepen my connection to my Self and to further develop my teaching abilities, I recently took the time to complete and upgrade my Yoga Teacher Training. I'm proud to be an accredited member of the Yoga Alliance with my RYT-500 certification as well as my Registered Children's Yoga Teacher and Registered Pre- and Postnatal Yoga Teacher certs. Staying fit, grounded and happy are personal passions of mine and I love to promote them with the adults and children I get to work with. Check out and follow my Yoga journey on Instagram!
… I have seen again and again that exploring our interests and finding our passions (be they fleeting, or life-long) gives us true "joie de vivre". By diving into different sides of ourselves, I believe we develop self-confidence and self-worth, as well as individuality and independence. It is for these reasons, among many others, I am so happy to be co-directing at Explore It! Inc., where we hope to encourage all children in their amazing creativity and growth.
Elizabeth Hamilton: [email]
---
---
Randy Dobson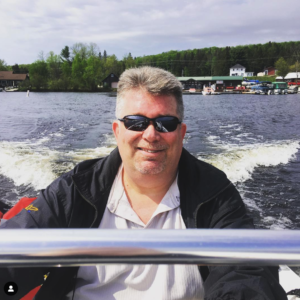 Hi! I'm Randy.
As a Political Science/Urban Studies graduate from York University, I am passionate about affecting our Canadian communities, social structure, and environment from the ground up. I was fortunate growing up to have the opportunity to enjoy a wide range of childhood activities which included camps, sports, games, boating, performing arts and more. I see our children as the gateway to a positive and healthy today and tomorrow; and it is my hope that through programs such as ours, children will discover their interests and find a love for learning as I have.
My experience working with children began early, as a babysitter, as a camp counsellor for the YMCA, and continued over the years in a variety of roles which have included being one of a select group of seasonal supervisors who helped open Canada's Wonderland, as a Manager at Toys R Us and acting as a coordinator for the Mississauga International Children's Festival. I'm very happy to be able to take my decades of experience with GTA based businesses and apply it to such a fun and worthwhile venture as Explore It! Inc.
I have been fortunate to have a lengthy and successful career in the business world working with Canadian companies in a variety of senior management roles. I believe my career has given me the tools and experience to help make Explore It! Inc. the best it can be. I find it truly fulfilling to assist our roster of qualified instructors as they help the children in our programs make their dreams a reality; it is rewarding to work with such talented and caring people who are so passionate about what they do!
Randy Dobson: [email]